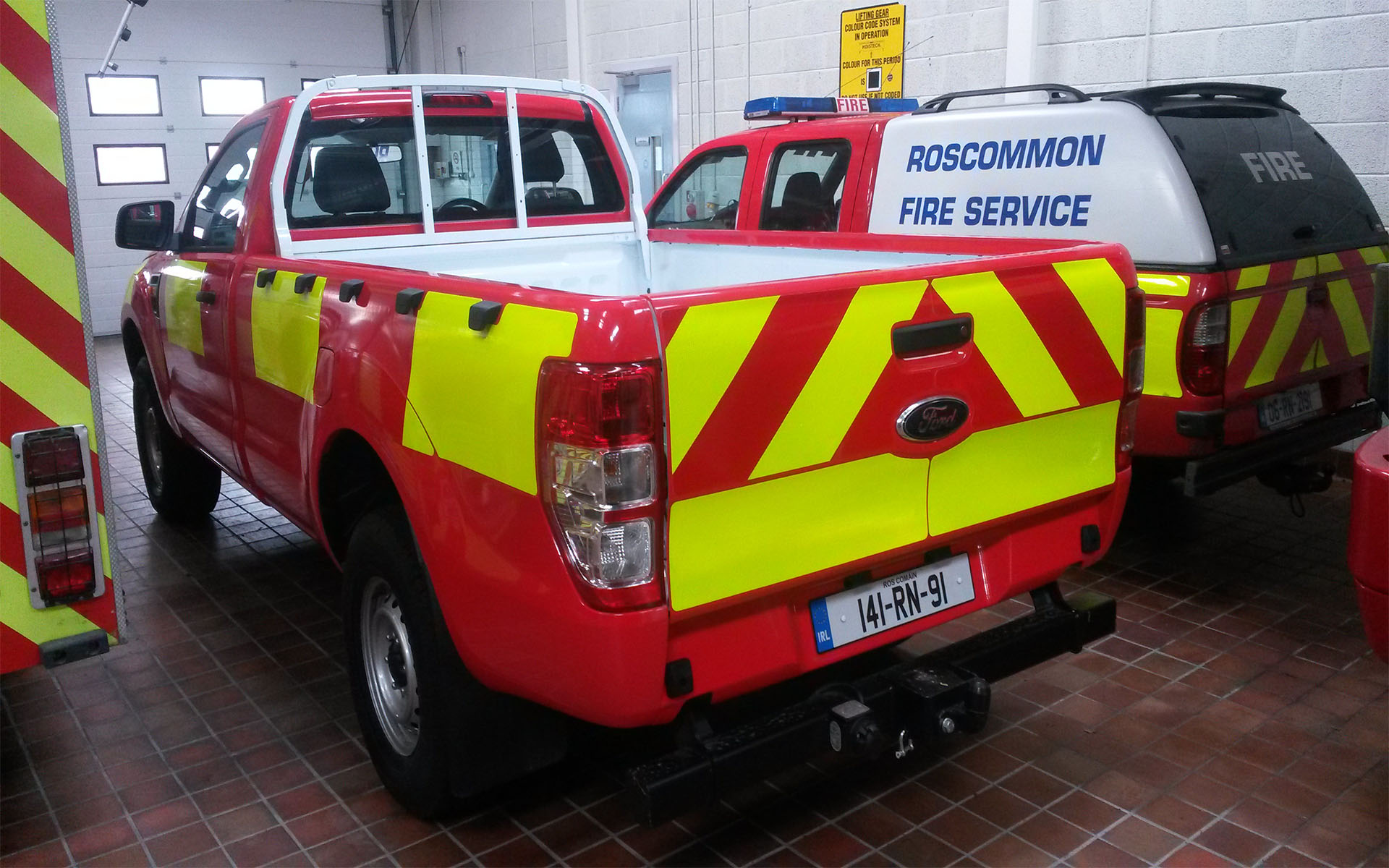 What Are Vehicle Graphics & Wraps?
A vehicle graphic is like a moving billboard for your business. A vehicle graphic is like having an employee working 24/7 for your business attracting new clients to your brand of service.
The design and placement of the graphics are key and that is where the expertise that Roscommon Signs offer will give you the competitive edge on your competition. With a full wrap choosing the correct material is the most critical decision. Using an inferior product can make all the hard work that was done in the design process a futile exercise. Roscommon Signs will guide you through this process ensuring that you get the end result that you dreamed of.
Van Graphics
Ranging from simple, logo and contact details to partial or full van wraps, we can help you maximise your businesses visibility while on the road, stuck in traffic or even parked up at the side of the road.Our cost effective, weather-proof graphics provide an easy way to market and advertise your business, helping to promote your brand.We also do Magnetic Signs Simple Take the Signs Off When you're Not Working.
Magnetic Car Signs
Magnetic car and van signs are a cost effective way of advertising your business or service on a temporary basis. These graphics can be easily applied and removed many times over without ever losing their impact.
Car Wrapping
Choose between a full car wrap or partial wrap. Deciding on the right car graphic's for business is important. We offer you the full service of design, print and installation for your fleet branding requirements. Vehicle graphics are proven to be the cheapest way to advertise your brand or services. The process is easy to add and easy to removing. We would be delighted to discuss how you would like to wrap your car or van.
Customised Decals
Custom vehicle decals create an effective advertising solution for company vehicles. They're simple to apply and simple to remove. These graphics provide a fast and low-cost signage solution for company vehicles.
Contact Roscommon Signs Today to Discuss your Vehicle Graphic needs. Weather in Full van wrap or company logo and contact details we are here to help or advise.
P: +353 (0)90 662 5849, +353 (0)86 837 9821
E: roscommonsigns@eircom.net
---