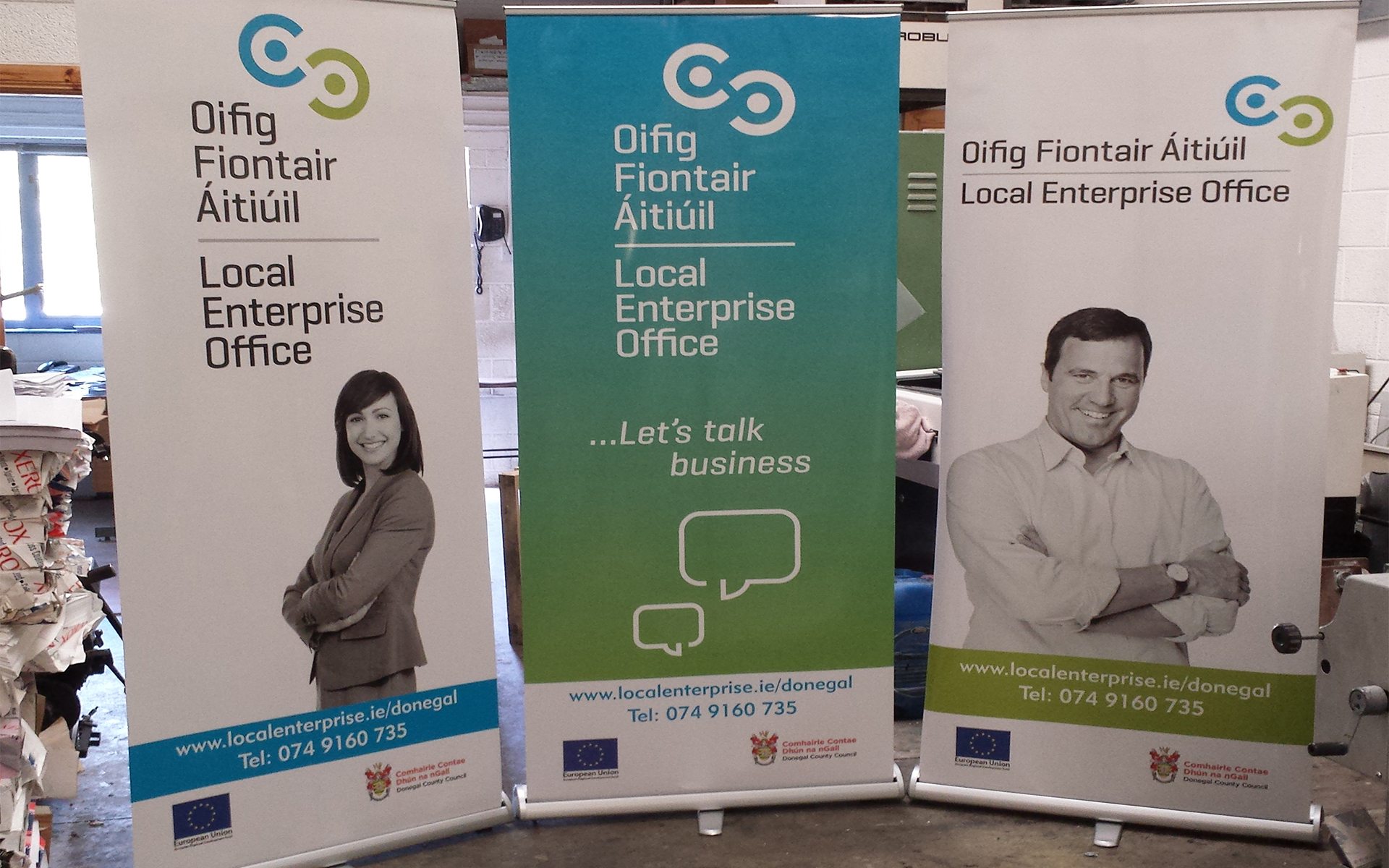 Easy to Assemble Pop Up Banners
A pop up banner is an essential piece of kit for any business. They are great for social events, POS, exhibitions, general marketing and product launches and trade shows. They are versatile and can be found in many different widths and heights. There are different stands to suit your needs. There easy to assemble, portable and very effective. Pop Up Banners definitely one of our most popular display stands. Our Pop Up Banners come with a padded case to keep your pop up banner safe and secure for your next exhibition or marketing event.
Different Uses of Pop Up Banners
Exhibition stands & trade show displays
Conference backdrops
Corporate Events
Product Launches
Shopping centre & retail displays and pop up shops
Information points
Showroom displays
Internal Brands
Point of Sale
Roll Up Banners
Roll Up Banner, Display Stands provide a fantastic economical way to promote your product or services. Simple, versatile and incredibly durable, our range of Banners will command attention in any sales or promotional, environment.
Pull Up Banners
Officially the most versatile display stands that you will ever buy. Pull up banners are instantaneous and portable. No matter what your business a pull-up banner can create a great first impression for your business. If you're promoting your business at a trade fair, a product launch or business conference a pull- up banner is an essential part of your marketing team.
Call Roscommon Signs Today and let one of our experts guide you in the right direction. Whether it's a Pop Up Banner, Roll Up Banner or any other Exhibition stand.
P: +353 (0)90 662 5849, +353 (0)86 837 9821
E: roscommonsigns@eircom.net
---