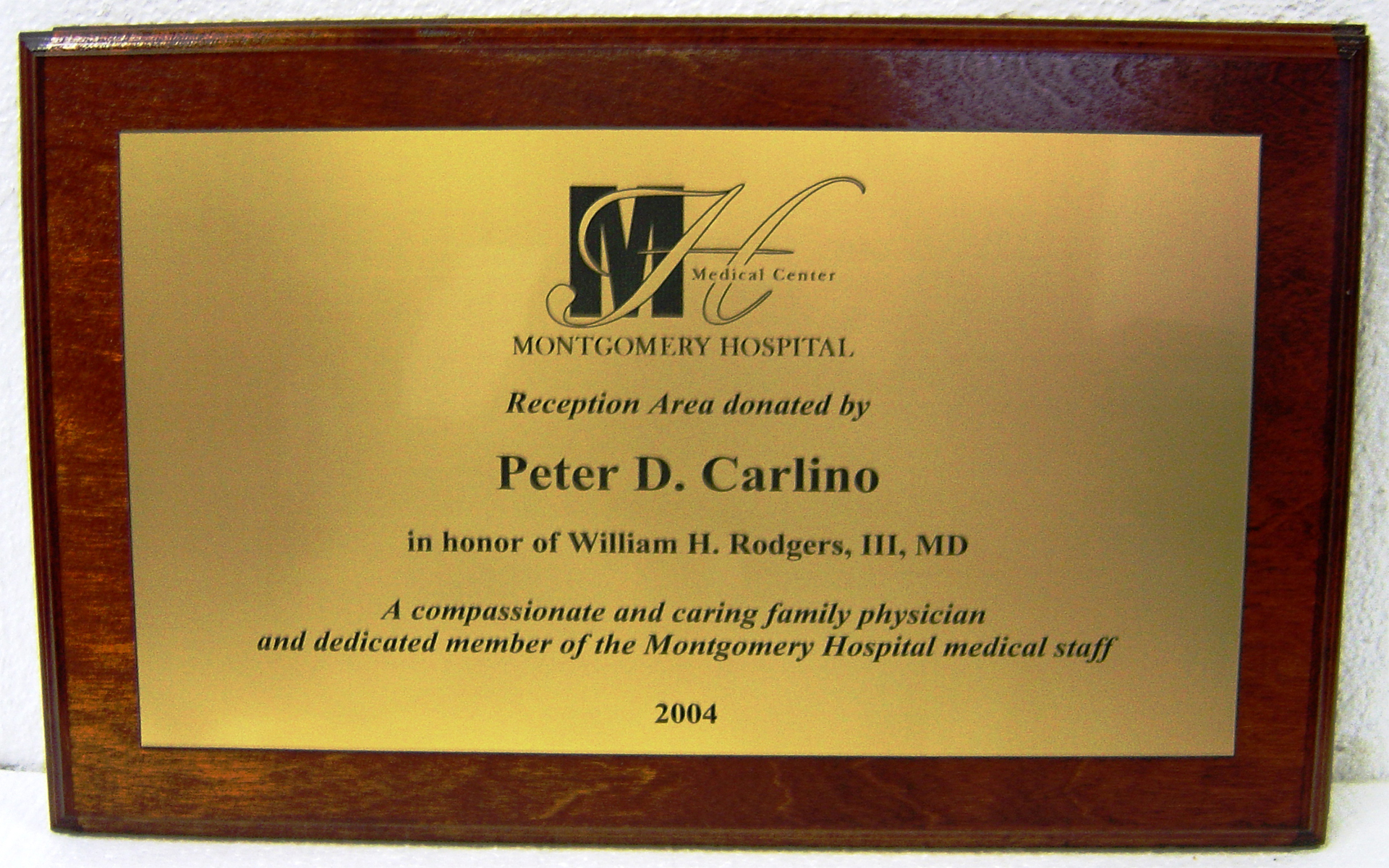 Awards – Trophies – Medals
Plaques are also a favourite for award ceremonies and commemorations.Whether commemorating an official opening or awarding a member of a club or association, or even a retirement presentation, a plaque is a great way to mark the occasion.
Stainless Steel
Stainless steel offers a professional display sign. Stainless steel is low maintenance and long lasting and gives a great first impression of your business.Stainless steel plaques come in two finishes Brushed and Polished.
Memorial Plaques
A custom made plaque are a fitting way to mark the passing of a colleague or a loved one.
Brass
Our Brass plaques offer a sense of luxury and come in a range of sizes. The brass plate is engraved and infilled. Brass offers high performance, suitable for outdoor and indoor use. It's an extremely durable material apply enamel paint, to ensure the longevity of your plaque.
Copper
Our Copper plaques are a very popular alternative, they look great and are weather resistant and look better with time.
Acrylic Name Plates
Acrylic plaques are also known as perspex they very modern look. They're made from a hard wearing plastic that look almost glass when finished.
Chemical Etched Plaques
Chemical Etched also known as Acid Etched, we custom make all our plaques or nameplates. Matching your exact Pantone colour of your company logo is not a problem.There is a choice of two mounts are either mahogany wood or black fomex.
Corporate Plaques
Corporate and Business Plaques make it easier for your customers to find your business. We use a range of materials that will present your business in the best way possible.
Official Openings
An Official Opening Plaque is a great to mark a new beginning for a business or club. A plaque makes your business easier to find for visitors and promotes your brand.
Contact Roscommon Signs Today, we can give you the best advice on which type of plaque you require for your business.
P: +353 (0)90 662 5849, +353 (0)86 837 9821
E: roscommonsigns@eircom.net
---